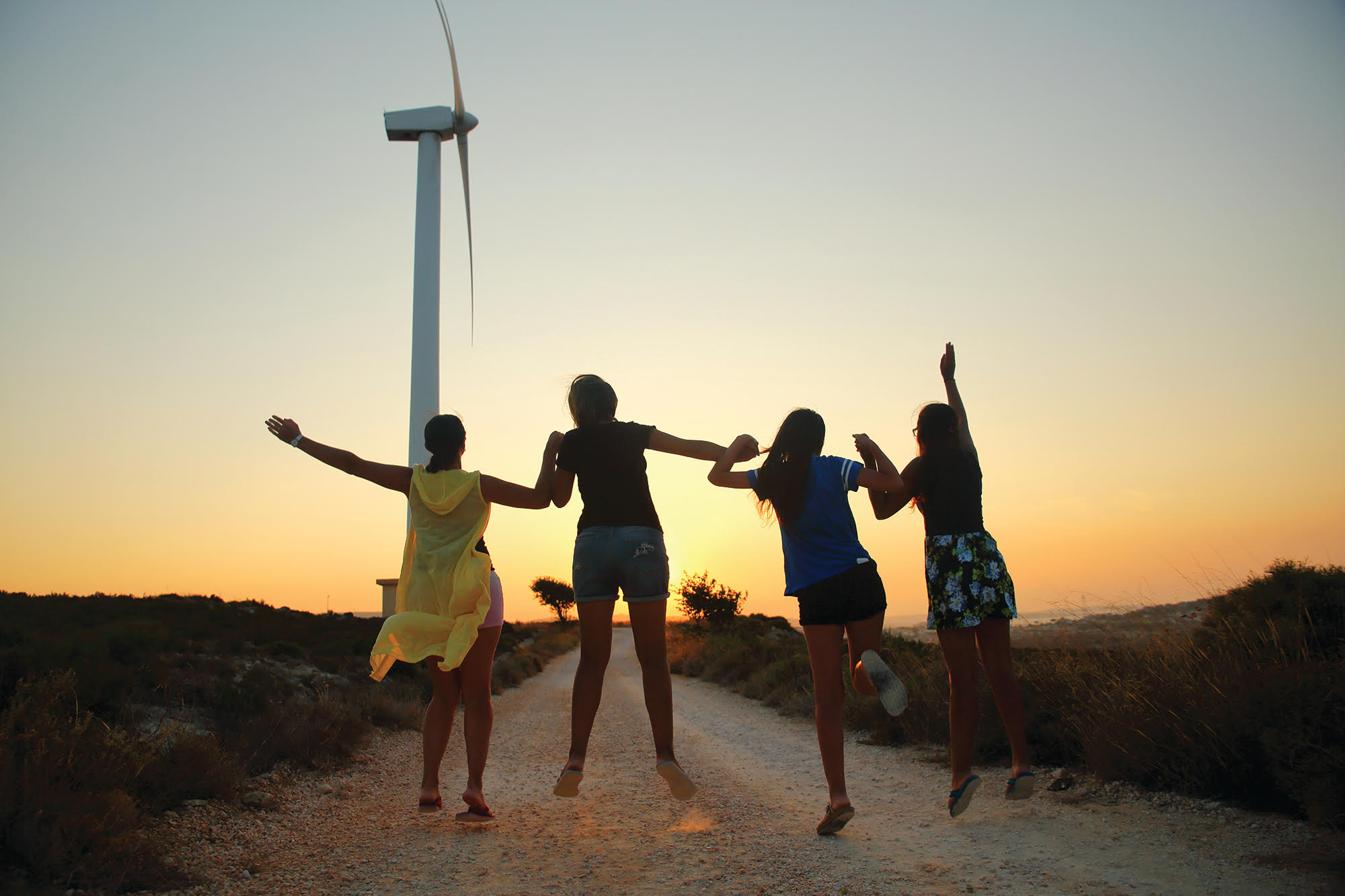 10MW Renewable Energy
AMRCCE's first target of producing 20% of the energy consumed by the shire through the development of a bankable proposition for a 10MW renewable energy facility has been superseded.
Continued work indicates that a 10MW wind, solar and biogas facility would in fact produce closer to 60% of the Shire's energy consumption. Our technical team is working on a specifications document which includes 10MW of wind energy, derived from five 2MW turbines, 5MW of solar energy, and 2MW of baseload energy from biogas (cow effluent).
The required 12 months of wind monitoring will commence in March 2018 and, in partnership with the Lower Blackwood Land Conservation District Committee (LCDC), we are applying for funding for a feasibility study of the biogas component.
Watch this video to see the proposed location for the renewable energy facility at Beenup.
Ongoing Behind The Meter Projects
Beyond this initial target, it is planned that the renewable energy facility will have a component of community ownership and the profits earned from our share of the project will be reinvested in renewable energy projects on an ongoing basis to collectively achieve a 20% reduction in emissions in the region. These will be "behind the meter" projects that will provide ongoing support to further reduce emissions in the region.
AMRCCE projects will benefit the local community, the Earth and future generations.
These benefits include:
Increases the amount of renewables in the region
Allows the value created by AMRCCE volunteers in establishing the projects to be returned to the Augusta Margaret River community
Provides on-going funding to support behind the meter projects
Provides access to renewable energy for those who might be excluded for socio-economic or similar reasons
Builds financial resilience by reducing energy costs from grid electricity and keep profits in the local area
Gives substance to the marketing of Augusta Margaret River as a GREEN destination
Increases the understanding and awareness of renewable energy
Fosters local economic development through local investment and local jobs
Encourages development of renewable industries, technology, jobs and training
Celebrates and is empowered by community engagement